Alta Badia
BËGNODÜS, WELCOME!
Take a deep breath and get enchanted by the surrounding nature, the most precious source of well-being.
Paths that take you to the rocky peaks, floral meadows, forests full of positive energy, a widespread sense of hospitality, centuries-old traditions and gastronomic excellence. Alta Badia, the land of Ladins, has managed to preserve the ancient traditions and protect the landscape with its natural beauty.
The Dolomites, UNESCO world heritage, are waiting for you.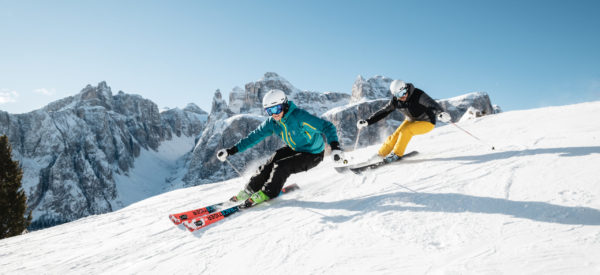 Skiing in Alta Badia
Fresh snow, perfect slopes, cozy shelters, a lot of sun, in Alta Badia you can count on quality skiing full of excitements in the center of  the Dolomiti Superski Area – 1200 km of slopes and 460 skilifts.
The ski world cup on the Gran Risa slope is famous all around the world.
From the beginning of this competition, Hotel Dolomiti hosts the USA Ski Team with champions like Ted Ligety, Tommy Ford and Cochran Siegle Ryan.