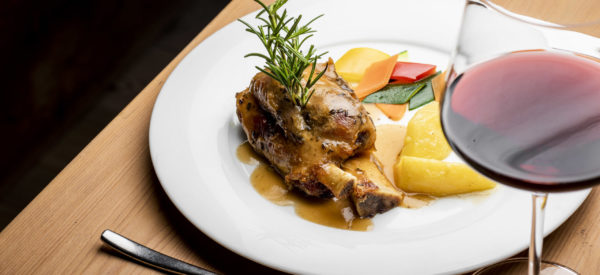 Our cuisine
With taste, tradition and quality…
Delicious flavours of the Alta Badia ladin cuisine
"One cannot think well, love well, sleep well, if one has not dined well"    (Virginia Woolf)
The origin of Ladin cuisine is the farmer cuisine of our ancestors: native and simple. With the weekly "LADIN DINNER" and the APERITIF with appetizers and snacks, you can get to know the Ladin specialties, like "turtres", "cajinci" and other traditional dishes!
With the Dolomiti half board a complete and healthy breakfast is witing for you every day from our rich buffet. In the evening we offer a choice of menus or a traditional menu and a buffet with delicious variety of salads, appetizers and vegetables. We also offer vegetarian dishes on the daily menus.
Most of our wines are from South Tyrol and are chosen from the best wineries. To complete the list you will find as well excellent wines from all regions of our country.
Tiroler environment
We invite you to our spacious and traditional dining room.